Steps to Branding Success Pt. 2
Did you miss Pt. 1 of 1st Steps to Branding Success? If so, take a couple of minutes and check it out here: https://theactssolutions.com/steps-to-branding-success-pt-1/
Earlier, we talked about why spending more and more resources on re-branding your logo, adding a mascot, or re-doing your marketing materials may need to take a back seat to the most important, fundamental 1st Steps. The 1st two building blocks, Be You and Build Value required you to dive deep and define who you are as an organization and think through the value that your bring.
Today we'll outline three critical qualities that your branding must project. These are qualities that people look for and that ultimately influences the perceptions and opinions they form about your organization. Their perception impacts if and how they will relate to your organization. Additionally, the way a person perceives you is how they will speak to others about you.
Three foundational qualities for branding success:
3. Be Trustworthy
Trust is essential, crucial, imperative! It may be obvious, but what seems obvious often gets taken for granted and overlooked. People make decisions – who they will get involved with, what organization they will support, what cause they will support – based on trust. People also have options. There's a crowd at the same table competing for time, resources and donors. Trust is the difference-maker. Trust transcends all generations and cultures. It is universal. The question for your organization must answer is — how do we build trust? Fortunately, the answer is simple – be authentic and transparent.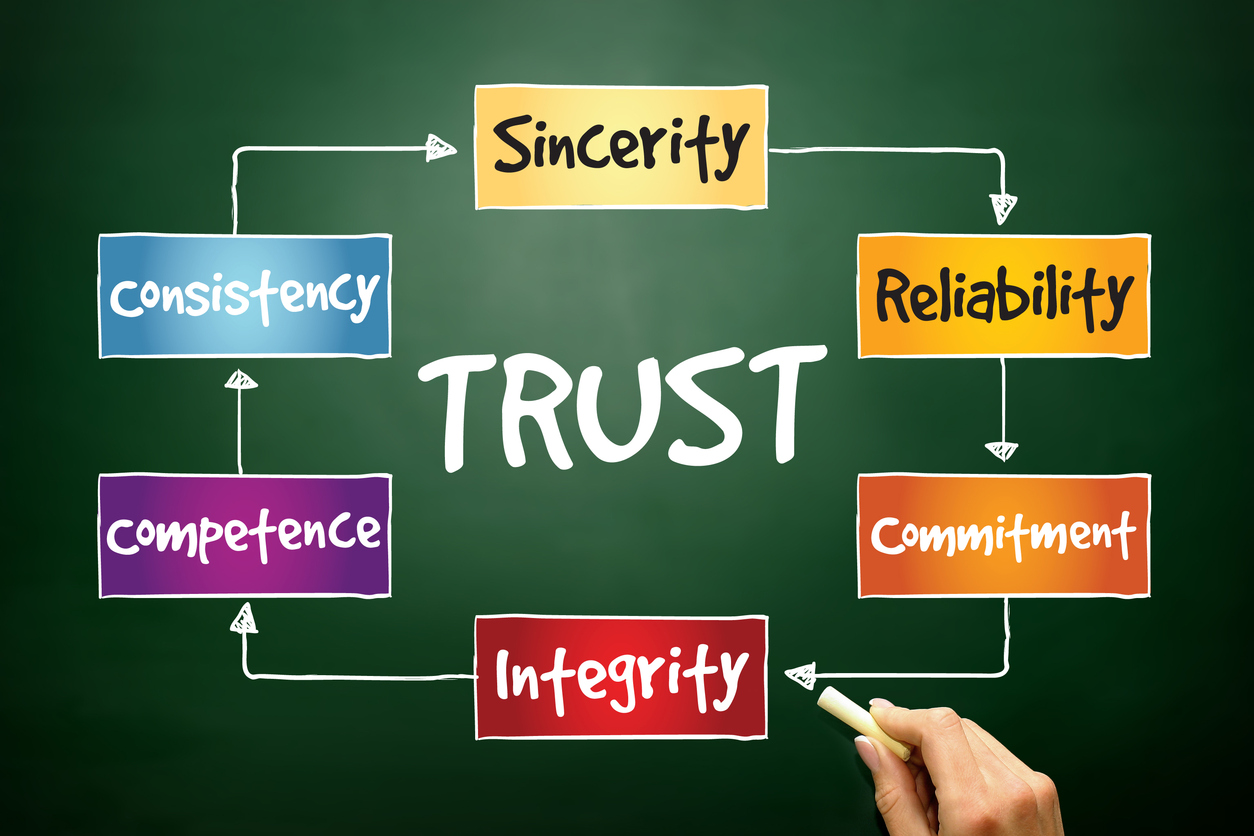 4. Be Authentic
Authenticity speaks to character. It's about what is behind what you say. Simply stating that you, or your company is going to do something or believes in something is not enough. Do you deliver on your promises? It's about doing what you say you are going to do, following through on the commitments that you make through your branding. You got to "walk the talk" and make sure your delivering the value you promise.
5. Be Transparent
Trust is earned. Being transparent with policies, procedures and finances helps builds trust. It lets people see who you are as a community organization. It allows them to get to know you. Trust is about building relationships. Treat clients the way you like to be treated. Remember, they are not just a client, but they are a person, with a name, a family, issues, hopes and dreams. Taking the time getting know your clients or donor base creates loyalty. People do business with people they like.
What are your next steps?
Begin by putting together a short planning session. Get your Board of Directors involved as well as key leadership personnel. Talk it out. Write it down. Take each of the five attributes that we have discussed in these two posts and break them down for your organization. Are there needs that you can improve on? Are there action steps that need to be taken?
Invest the time needed to make sure your foundation is strong. It will be time well spent. It will be the building block that allows you to communicate who you are – your vision and the value you deliver — with a clarity, creating a positive perception that draws resources your way.
Are you feeling a little overwhelmed? Not sure where to start on this journey?
Give us a call at Acts Solutions. Our goal is to help your organization get results that matter.