Crisis Fundraising – stop going in circles!
Do you feel like you are always in CRISIS mode at your organization? Like you are going in circles?
Always trying to find enough money to make ends meet?
Hoping and praying that somehow, something will work out and save the day?
You are not alone. In fact you are in good company. Many nonprofits operate day to day without a fundraising plan in place. Why? Simply put, they do not think they can afford to invest the time and money into it. Therefore, they do a little bit here and a little bit there. They may have an idea for an event and decide to just "go for it" with little planning for organization. Fundraising is at best sporadic. This is the hard and painful way to get things done and rarely achieves the goals you have set.
After having worked in nonprofits for many years we totally understand this way of life. However, from experience we also know it is not the most efficient or happiest way to operate. What happens without a plan? We react to every crisis – the bank account gets low and we go into panic mode trying to figure out a way to make payroll and keep the doors open. Wow… talk about STRESS!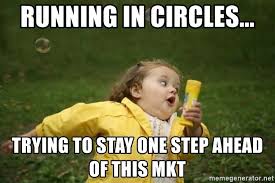 Seriously – there is a better way!  Let's look at just a few of the pros and cons of having a fundraising plan in place.
Cons:
It will require a commitment from the Leadership & Board.
A Commitment of Time.  A good fundraising plan has to include a variety of revenue streams. Taking the time to develop a fundraising strategy will help to ensure that you do not miss important funding opportunities.
A Financial Commitment. It is SO important to invest in your fundraising infrastructure.
A Commitment to your team.  Developing your team sets everyone up for success!
Pros: 
Having a plan in place is a road map for your organization. It tells you where & when to focus your time, energy and money.
A thought out plan has input and buy-in from the entire leadership team. This gives you the ability to be PROACTIVE instead of REACTIVE.  It also gives the board members, staff and volunteers more confidence and enthusiasm as you work the plan together.
A detailed plan keeps you out of CRISIS mode! You can focus more energy on the actual mission of your organization. You can sleep better at night. Less stress – happier life!
You will not miss important funding opportunities.
YOU WILL DEFINITELY RAISE MORE MONEY THROUGHOUT THE YEAR!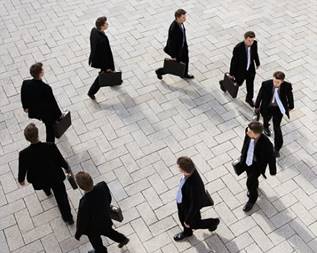 The Pros outweigh the Cons. Operating in CRISIS tells you that you have to do more with less. Money is cut back and everyone has to wear "many hats." Yes, there are times that we must to "wear a different hat" in the non-profit world, however, it definitely should not be the norm.
You do not have to just "keep on keeping on."
If you want to reach your financial goals, expand your services and meet the needs of more people – you need to invest in your organization. The reality is that nonprofits DO need money for technology, communication systems, fundraising, and adequate staffing. Investing in the infrastructure of your organization and your fundraising strategy is what WILL increase your ability to make a long term, powerful and positive impact on this world!
Start today! We can help!