Microsoft Teams does a great job of facilitating communication within a team. What happens when there is a topic from an external source that needs discussion like an email? Teams gives you the ability to send external emails to a channel and create a post which allows the members of the team to reply and discuss further.
This is super easy with just a couple of steps.
Step #1
Click on the ellipse of the channel you want the conversation to be created and click "Get email address"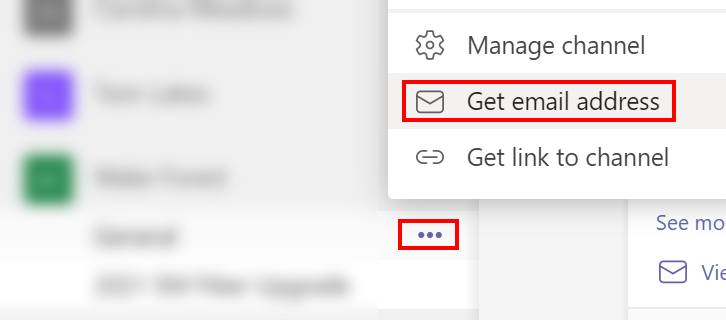 Step #2
Copy the email and paste into the email forward.  Then click send.

After you click send, a new Conversation will be created within the channel. Take note that replies won't send an email back to the original user.  It is that simple! Take advantage of this feature to get the most out of Microsoft Teams.