4 Reasons To Use PowerPoint More Often
PowerPoint has been around since 1987 and some say that it is a platform whose time has come and gone. We say, used correctly, it is an effective communications tool that you should not abandon.
As the world has moved to virtual meetings and online workdays the need for clear, concise communication is more important than ever. Even as restrictions ease from the covid19 pandemic, the way we work will most likely continue to look different as we move forward. We, as a people, have learned that we can meet with co-workers, network, learn and do much of our business online.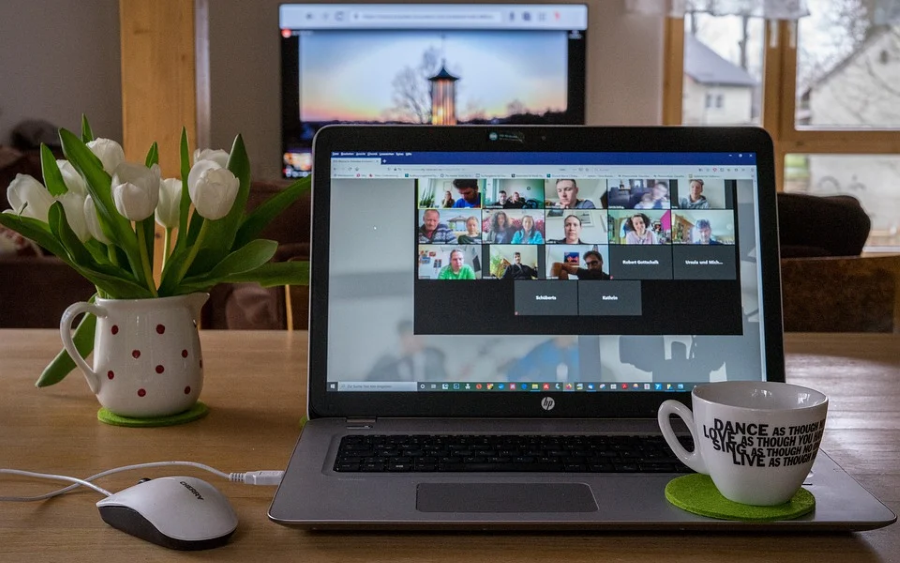 If you are one of the millions now hosting meetings online, you should definitely be using PowerPoint more. Let's talk about what PowerPoint can do for you.
It gives you Control. When you are hosting a meeting online with multiple attendees, having a PowerPoint will allow you to control the flow of the meeting. If you need to convey a lot of information, it is important to stay on track and follow your agenda. This helps to save time and makes it harder for people to go down a rabbit trail. Believe me, everyone on your team will be glad when you finish a meeting on time, or even better, a few minutes early.
It provides Visual Impact – PowerPoint is very flexible. You have the ability to break up your topic into bite size chunks which make it easy for attendees to follow along and to easily understand. Use bullet points to reinforce key points that the group needs to discuss. Use visuals such as graphs, diagrams, or images to help effectively convey your point.
It facilitates Collaboration among your team. Having the ability to use images, graphs, even audio and video allow you to keep the meeting interesting and interactive allowing a group to work together more effectively. Stop at key points and allow the group to discuss 1 – 3 bullet point items on a slide before moving on to another item on the agenda.
It makes it easy to Share Content. After the meeting ends you have something that you can email out to all attendees. Did someone miss the meeting? Send them the PowerPoint presentation to help keep them in the loop.
Are you sold yet? Maybe you see the value but are thinking that it would be too difficult to do a PowerPoint every time you have a meeting. Let me share a few tips that will make using your PowerPoint not only effective but super easy. Tips for using PowerPoint – making it easy.
Create a template that has 4 to 5 basic slides. By creating a template, you will have an easy to use format on hand and ready to go. Include the basics like a slide for your agenda, a key topic or focus of the day page, a follow or action items page, etc. The point is to make it fit your meetings, your style and your needs. Once you do the first template it can be updated with current items quickly and easily.
Don't get hung up on how it looks. Keep it simple. Using pre-built templates is fine – it's not about how pretty it is, it's about getting the information across to your group in the most effective way that allows for teamwork and collaboration. Don't crowd the slides. Keep bullet points simple allowing for more discussion within the group.
Remember that PowerPoint has a lot of flexibility. You can use graphs, tables, charts, etc. – however keep in mind that simpler is usually better. For example, pie charts are good slide material, but complex tables with lots of large and raw numbers are most definitely not going to work on your behalf.
When you do decide to use PowerPoint slides, don't feel that you must always have a slide on the screen even during a meeting. Don't be afraid to slide in a black or a blank white slide if you are at a point in the meeting where you want people focused on the discussion instead of what's on the screen. When you are ready to move on, simply go to your next slide.
Really, it's that simple. Go ahead and give it a try. For better or worse remote meetings are here to stay. Rather than allowing a bad meeting to frustrate your team or derail what needs to get done, take control with your PowerPoint plan. From experience we know that having a plan in place can make all the difference.